Czech and Slovak airports        We want to introduce you most of the Czech and Slovak airports for general aviation. Today Vysoké Mýto Airport (LKVM) at Czechia. Follow landing and low pass from the pilot view and see basic informations about airport.

Vysoké Mýto Airport, LKVM, take off and low pass above runway 12R.
Vysoké Mýto airport - basic info 
Name
Vysoké Mýto Airport
     
Runway
12R/30L (1200x40m)
12L/30R (600x18m)
14/33 (1000x80m)
    
Pilot Info
VFR manual
 ICAO
LKVM
 
Surface
Grass (12R/30L, 14/33)
Asphalt (12L/30R)
 
Skyvector
Vysoké Mýto Airport
Status
Public, Nonpublic int.
 
 
 
 
Website
www.lkvm.cz
Poloha
Czechia
 
 
 
 
Webcam 
 »»»
The conditions and information for flying in Europe:
Vysoké Mýto Airport - map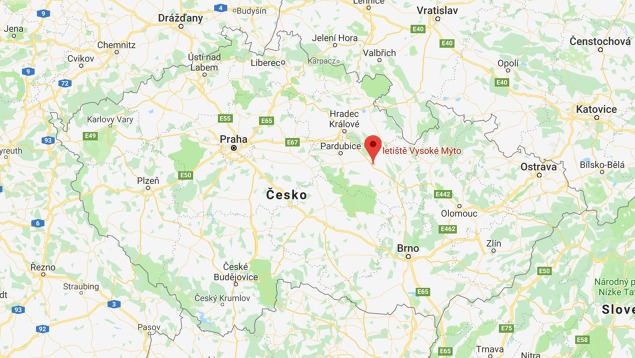 ---
English VFR Communication

good knowledge of communication in english. Our on-line interactive application
English VFR Communication gives pilots good help for it.