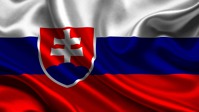 Latest revision June 30, 2020
Basic information:
| | |
| --- | --- |
| Entry: | Slovakia is part of the Schengen area. Flights within Schengen can land at any airport without the need to clear customs/immigration controls. Arrivals/Departures to/from any other countries need to proceed via international airports and clear customs/immigration. |
| FPL: | An FPL is compulsory for any flight which is partly or entirely carried out in a controlled airspace and in general also for international flights. There is an exemption for flights from/to Czech Republic, Germany and Poland, for which an FPL is not compulsory. |
| Microlight:  | Microlight aircrafts with registration in states of the Europe Union or the European Economic Area, with a crew holding pilot licences issued from the Europe Union or the European Economic Area, can operate flights without permission. More information here (for now only at the Slovak language) http://letectvo.nsat.sk/letova-prevadzka/lietajuce-sportove-zariadenia/ The following documents must be carried on board the Microlight Aircraft: certificate of registration, airworthiness certificate, radio licence, insurance certificate, pilot licence, medical certificate. |
Useful links: 
CAA
nsat.sk/en/home
Meteo
www.shmu.sk... – weather info for Slovakia. Forecast for Slovakia, European cities, radar and satellite pictures and other weather info.  
AIP
aim.lps.sk/web...sk – you need to register on this web to get access to eAIP, aviation charges, activated special airspace and integrated pilot briefing information.
Airports
www.bts.aero – Bratislava airport
www.airportkosice.sk - Košice airport
Airspace activation
https://vvzs.mil.sk/352/ - Slovak Air Force website showing daily updates of the special airspace activation (AUP/UUP)
Other links
www.sna.sk - Slovak national aeroclub
www.sful.sk - Slovak microlight federation
Interesting publications:
| | |
| --- | --- |
| Do you know of any? . Thank you!  |   |
Slovak flying experience:
Do you have any experience? . Thank you! 
Disclaimer:
While we do our utmost to ensure that all the information on our website is correct and accurate, we cannot take responsibility for any irregularities, deviations or changes that are not correctly shown on our website or are not shown in a timely manner. The only authoritative source of information is the AIP and other legal/regulatory documents of each country. The regulatory information shown on our webiste is therefore just for your guidance. For your comments or suggestions please write to . Thank you!