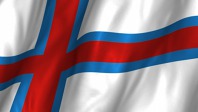 Latest revision June 30, 2020
Basic information:
| | |
| --- | --- |
| Entry:  | The Faroe Islands is a self-governing archipelago, which is part of the Kingdom of Denmark. It comprises 18 rocky, volcanic islands located between Iceland and Norway in the North Atlantic Ocean; they are beautiful to fly over. The entry rules, as with other Aviation procedures for the Faroe Islands, are the same as for Denmark.  |
| FPL: | See Denmark |
| Microlights: | See Denmark |
Useful links:
Interesting publications:
| | |
| --- | --- |
| Do you know of any? . Thank you!  |   |
Faroe flying experience:
Do you have any experience? . Thank you!
Disclaimer:
While we do our utmost to ensure that all the information on our website is correct and accurate, we cannot take responsibility for any irregularities, deviations or changes that are not correctly shown on our website or are not shown in a timely manner. The only authoritative source of information is the AIP and other legal/regulatory documents of each country. The regulatory information shown on our webiste is therefore just for your guidance. For your comments or suggestions please write to . Thank you!