PhotoStories 3.          Each of photographs has its own story. Especially the one you get from the plane. We offer  to you a new series of PhotoStories taken by the USA 2016 expediton. Today story of the Rock formation in the vicinity of Lake Powell – Utah.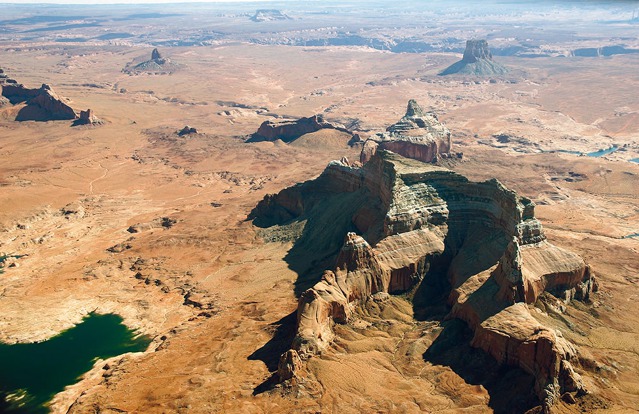 Skalní útvary na okraji Lake Powell, Arizona, USA.
Lake Powell is a result of Glen Canyon Dam construction on the river Colorado. The dam was built in the years 1956-66 and as can be seen on the Google Earth view it follows the shapes of the various rocky valleys and formations.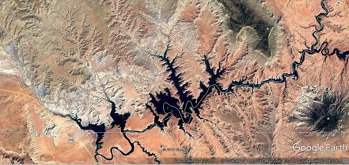 Today, it is one of the most attractive recreational area and the second largest water reservoir in USA. North of Lake Powell is situated the famous Monument Valley.
This photo taken during our expedition Around USA 2016 shows a tip of Lake Powell and the closest characteristically shaped rock formations betraying the vicinity of Monument Valley.
Flying over the national parks of the West of USA offers fantastic sensations of unbelievable proportions and endless space. 
Jiri Prusa
All about the USA 2016 Expedition you can follow here: 
The USA 2016 Expedition took place at August and September 2016. We flew Cessna 182 and we started from Orlando North Aipark in Florida, continued to California and then to the north. Across the Canadian and US borders we flew to the Atlantic coast. Then we headed south where we finished the expedition - again in Florida. All about the expedition you can find on the USA 2016 website (only in czech).