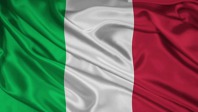 Latest revision June 30, 2020
Basic information:
| | |
| --- | --- |
| Entry:  | Italy is part of the Schengen area. Flights within Schengen can land at any airport without the need to clear customs/immigration controls. Arrivals/Departures to/from any other countries need to proceed via international airports and clear the customs/immigration. |
| FPL: | A flight plan is compulsory for any flight which is partly or entirely carried out in a controlled airspace and for all international flights. An FPL must be filed at least 60 minutes prior to the flight. An FPL also needs to be filed for flight itineraries involving high seas. |
| Microlights: | Italy does not require permission for entry of foreign-registered microlights. However, the aircraft needs to be equipped with a transponder with Mode C/S and whole-airplane parachute (ballistic recovery system). The aircraft is also supposed to be on the Advanced Microlight registry kept by Aero Club Italy. However, as yet we have not found a reliable directive on how to ensure this. |
Useful links: 
Airports
 www.avioportolano.it -  web portal containing lists of all airports in individual parts of Italy. You can also order a Avio Portolano guide of Italian airports here, which is in English. The website itself is, unfortunately, still only in Italian but contains a lot of useful information.
CAA
www.enac.gov.it - very detailed web of the Italian CAA ENAC
ATC
www.enav.it  - basic information on ATC in Italy. Weather, AIP and other pilot briefing services are available upon registration.
AIP 
AIP can be downloaded at www.enav.it after registration.  
Meteo
www.enav.it/...di-Meteorologia.html
www.ilmeteo.it – excellent, detailed weather information for individual regions of Italy
www.meteoam.it – detailed weather information, forecast, radar, satellite, METARs
Other links
www.ulm.it  - A microlight association with interesting information and links. Unfortunately only in Italian. Section hangar/camp di volo contains an excellent list of airports and microlight airstrips. www.aeci.it –Aeroclub Italy website
Interesting publications:
| | |
| --- | --- |
|  Do you know of any? . Thank you! |   |
Italian flying experience:
Do you have any experience? . Thank you! 
Disclaimer:
While we do our utmost to ensure that all the information on our website is correct and accurate, we cannot take responsibility for any irregularities, deviations or changes that are not correctly shown on our website or are not shown in a timely manner. The only authoritative source of information is the AIP and other legal/regulatory documents of each country. The regulatory information shown on our webiste is therefore just for your guidance. For your comments or suggestions please write to . Thank you!