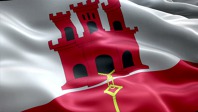 Latest revision June 30, 2020
Basic information:
| | |
| --- | --- |
| Entry:  | Gibraltar is a British territory surrounded by Spain. It has one airport operated by the military. To land here you need a PPR (Prior Permission Required) and a slot. These must be applied for at least 48 hours prior to your planned arrival. To apply, contact: GIBAIR – handling@gibair.gi |
| FPL: | A flight plan is requested for all flights operating to/from Gibraltar airport. |
| Microlights: | The need for a special permission for microlights is not specified anywhere. We assume that the permission is actually replaced by the PPR.   |
Useful links: 
Interesting publications:
| | |
| --- | --- |
|  Do you know of any? . Thank you!! |   |
Gibraltar flying experience:
Do you have any experience? . Thank you!
Disclaimer:
While we do our utmost to ensure that all the information on our website is correct and accurate, we cannot take responsibility for any irregularities, deviations or changes that are not correctly shown on our website or are not shown in a timely manner. The only authoritative source of information is the AIP and other legal/regulatory documents of each country. The regulatory information shown on our webiste is therefore just for your guidance. For your comments or suggestions please write to . Thank you!