We have for you in the section "For Pilots", folder with name Download. Here you will find practical posters for you, or for your wall at aeroklub. Posters are divided for Communication, Airport signs and marking and last on eis for your PPL(A) training.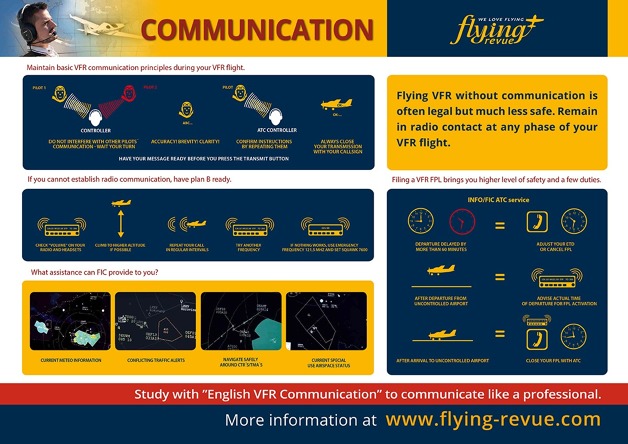 Communication
Communication is very important part of the flying! Small benefit for you is this poster from section Download, where are reminds more important steps in the communication. Study with "English VFR Communication" to communicate like a professional.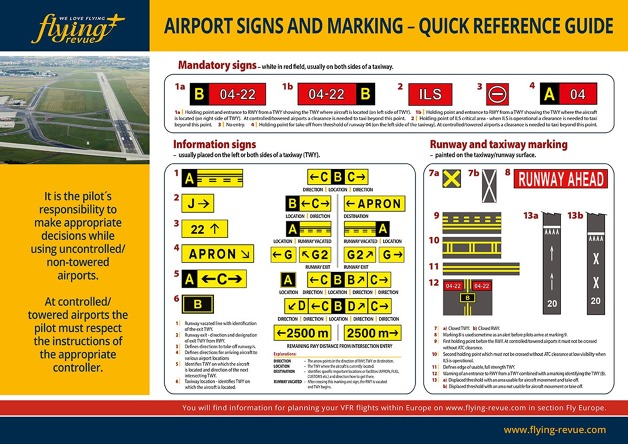 Airport signs and marking
Airport signs and marking. This quick reference guide can help you on the bigger airports around the world or only on your the neighboring airport. More details about VFR flying you can find on our websites from Jiři Pruša articles or expeditions. Do not forgot that at controlled or towered airports the pilot must respect the instructions of the appropriate controller. Good luck!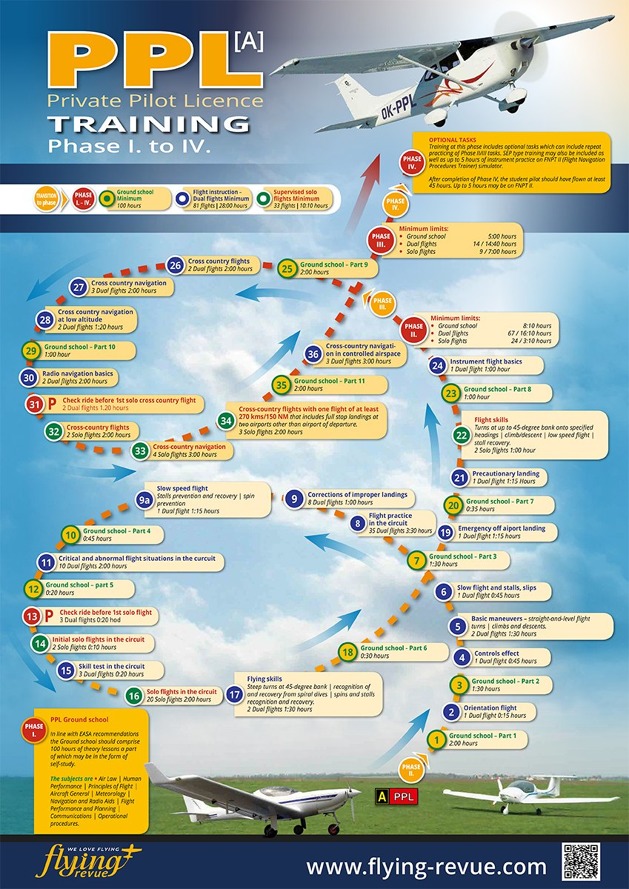 PPL Training
PPL(A) Training. Difficult and important first step to General Aviation section. Enjoy it with nice graphic poster, where are explained all phases from of this training for private pilot licence. What is very best impresion feeling from the training? First solo!
Author: Tomáš Zach