Baltic Sea islands 2 (video)     The Baltic Sea is not very known part of Europe. We can change it and that´s why we invite you to watch a new videoseries of folight videos making from above over the famous Baltic Sea Islands. Today part two. 

Ostrovy Baltského moře, část 2
The video taken during the second day of the exhibition Baltic Islands takes us from the medieval town of Visby on the island of Gotland in Sweden farther North. You will see the island of Fårö where the film director Ingmar Bergman lived and shot several of his movies. You will also enjoy the overflight of Stockholm.
After that we take you back to the sea over the little island of Märket which is divided between Finland and Sweden. From there the flight takes us to Mariehamn, the capital of Aland Archipelago which is part of the Archipelago Sea that we mentioned in the previous part.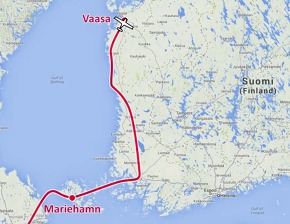 Baltic Sea Islands, day 2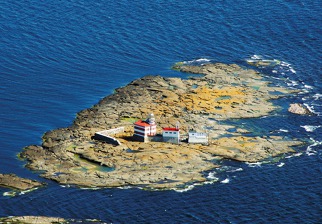 Märket Island.
The video will make you understand how come that the Archipelago Sea contains some 40 000 islands and islets which catapulted the area into Guinness book of records. The flight and video will then take you across Aland Archipelago alongside the western coast of Finland.
The cameras run out of power before landing at the coastal city of Vaasa so you will have to wait till next part (next Friday) to see the area of Vaasa and the famous Kvarken Islands nearby. 
-fr-