A globally unique tool for learning and upgrading your ability to communicate with ATC controllers in English
The application VFR Aviation English Communication represents a globally unique learning too for VFR pilots. Its objective is to prepare VFR pilots for flying internationally in such a way that even their first flight to another country can be carried out safely and with the necessary degree of confidence. It is important for the pilot to always be ahead and not behind the situation that is developing during the flight. This is only possible if he/she does not need to focus too much of his/her brain power on aviation communication.

English Version of VFR Communication App
The Application English VFR Communication is based on practical experience and situations which can be faced by any pilot on an international VFR flight. It uses Multi Channel Learning teaching method which means that the student has several ways how to learn, understand and memorise what is needed. This has been achieved by incorporating explanations of all the ICAO phraseology and practices support by instructional videos, photographs, pictograms, animations, sample recordings, real communication recordings, knowledge texts as well as a possibility to record, listen and improve own communication skills until these are perfect. The Application is designed not only for VFR pilots to fly reliably in other countries but also to meet the requirements of the International ICAO language exams.

German Version of VFR Communication App
The Application is the result of a teamwork of aviation and IT professionals who have put hundreds of hours into flying, recording, editing, consulting, checking and verifying any and all communication situations that a VFR pilot can get into during an international flight. Each of the Application chapters offers the possibility to listen to sample recordings of communications in various VFR flight situations recorded by professionals and experienced pilots. He/she can also record, listen to and keep improving your his/her communication skills. This functionality is strengthened by animations showing various aircraft positions in the circuit and around the airport as well as providing examples of correct announcements.  Importantly, students can listen to actual flight communication recorded during VFR flights over various countries of Europe, North America and Africa. The recordings are sorted according to various phases of flight in order for the students to be able to hear several alternatives by controllers of various nationalities. All the study material is complemented by videos and photographs of real-life situations which will help you memorize and understand the theory much faster. Each chapter also contains a knowledge test which will enable you evaluate your theoretical knowledge and ability to correctly understand the messages transmitted by the controllers.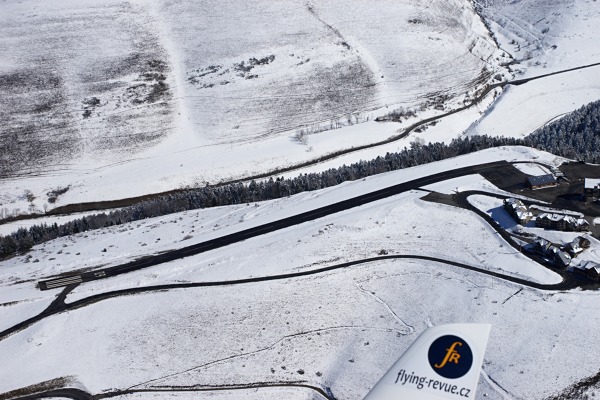 Altiport 007 - Peysourde Balestas
The application also includes sample communications recorded by professional ATC controllers and an experienced pilot. These serve as examples to follow and are complementary to the recordings of the actual communication. While it is important for any pilot to be able to communicate correctly using international communications standards and practices, it is at least as important for the pilot to be able to understand the communication of ATC controllers and pilots in various countries speaking with various degree of English language knowledge and often using non-standard phraseology. In Chapter ?? of the Application you will also find a unique dictionary which not only explains the meaning of various aviation phraseology expression but also identifies the differences in the in British Aviation English and American Aviation English.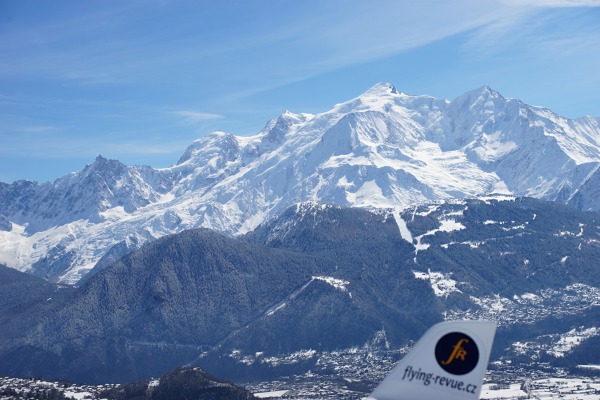 You can fly around Mont Blanc
If you plan to fly not only around your own country, it is critical that you are able to understand the information and instructions provided to you in English language and you are able to respond without losing your ability to focus on piloting and maintaining spatial orientation.  In order for you to be able to do so even on your first international flight, it is important that you know and you have practiced the appropriate communication. We believe that VFR Aviation English Communication will provide you with everything you need to fly safely and reliably also in other countries. In order for you to see it for yourself, we recommend that you enlist yourself for a free trial period of the Application. For further instructions please click here: https://www.vfrcom.com/?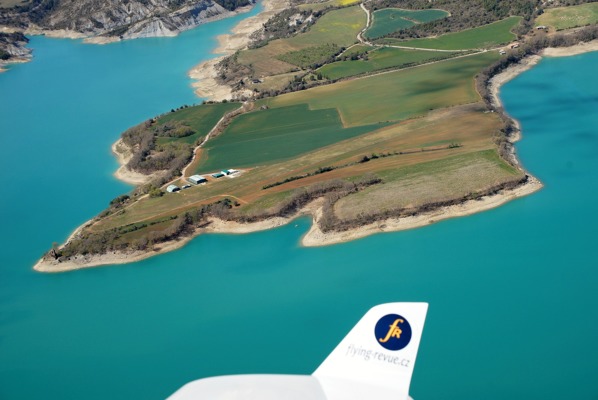 Ainsa Mediano Cscojuela
As an introductory offer valid till September 30, 2020 all subscribers ordering VFR Aviation English Communication before that date will be entitled to special conditions. These will be as follows:
1.         The subscription fee to use the Application for 12 calendar months will be 75.- EUR (instead of full price of 90.- EUR). Similarly the fee for 6 months will be 50.- EUR instead of 60.- EUR
2.         All the subscribers will at the same time and for the same period of time get free access to the very unique Flying Revue video database of European landing strips and airports. This database currently contains videos of almost all airports in Austria and Czech Republic. Airports in Germany, Croatia, Slovakia, Slovenia will follow soon.